About Us
Charles Foster Company, based in Charleston, SC, has been locating administrative and professional talent for companies since 1969. We specialize in meeting our clients' staffing and recruiting needs, including offering flexible solutions such as temp-to-hire and HR outsourcing. Companies turn to Charles Foster because our expertise in the hiring process allows our clients to save time and focus on their business.

Perhaps what sets Charles Foster apart is our flexibility and our versatility. We understand that different clients have different needs, and so we work with you to understand exactly what it is that you're looking for so that we can provide you with only the best, most qualified candidates.
Are you looking to fill a role for six months while an employee prepares to go on sabbatical? Charles Foster can help you do that.

Are you searching for a motivated individual to start their career on a temporary basis- with the potential to grow into a more permanent role with your company? Charles Foster can introduce you to one.

Are you looking for an established candidate to fill a high-level or executive position? Charles Foster can match you up with just the right one.
No matter what sort of role you might be looking to fill, Charles Foster can help you fill it with some of the best, most qualified candidates you'll ever meet.

Dottie Karst, CPC, CSP
Owner/President
As president and owner, Dottie applies her decades of leadership experience to every area of Charles Foster. Dottie has worked to uphold Charles Foster's outstanding reputation as a leader for recruiting and staffing in the Charleston area. She is a Certified Personnel Consultant and a Certified Staffing Professional and finds deep satisfaction in recruiting and executive search. With a focus on service, Dottie sits on several boards and volunteers her time to help deserving organizations.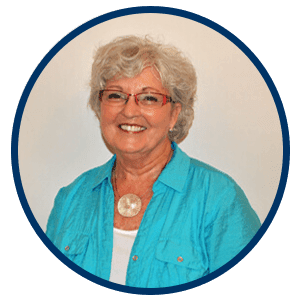 Elaine Walton
Accounting Manager
As the Accounting Manager for Charles Foster, Elaine keeps the numbers, contracts and facilities in order. She is a staple, entering her 20th year with Charles Foster and keeping her finger on the pulse of the financial health of the company! A military spouse for many years, Elaine has lived and traveled all over the World. She happily traded snow for hurricane worries when she moved to Charleston! The warm weather is more accommodating to Elaine's gardening and home improvement projects. Somehow, after a day of crossing T's and dotting I's, Elaine also finds time to serve as our resident Betty Crocker, keeping the sweets rolling in.
MATCHING CANDIDATES
We have been matching well-known businesses with elite candidates since 1969.
At any given time in the business world, projects roll in, business teams are facing heavy workloads, and deadlines need to be met. It's difficult for a business team to be able to put aside its daily duties and push back deadlines in order to search for, and thus find, the best candidate for a certain job.
Charles Foster has over half a century of experience doing just that. We have developed a stellar reputation through the South Carolina Lowcountry for matching highly qualified and motivated job seekers with employment opportunities that allow them to grow and take the next step in their careers- and at the same time provides employers with the best candidates they'll ever find, while taking the effort and time to do so out of the equation for them.
Charles Foster specializes in professional staffing and employment options to meet your unique needs, and we maintain an extensive pool of qualified candidates. If you're a hiring manager looking for that perfect candidate to replace an outgoing employee, Charles Foster is here to help.
Prestigious firms in the Low Country and throughout the country come to Charles Foster because of our great history and reputation in finding only the most qualified employees. If you're a hungry, motivated and skilled job seeker looking for the right place to take the next step in your professional career, Charles Foster is here to help.
What can we help you with? Reach out to our team at Charles Foster today!